The Health-Tech Consultants Team
Qualified. Experienced. Dedicated.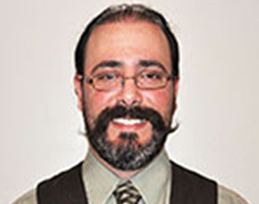 Dax Martin Weaver, EdD, MPH
President
---
Dax M. Weaver has been the president of Health-Tech Consultants for the past 20 years.
During that time he has been one of the lead consultants on over 100 evaluations for programs in school districts, colleges/universities, public health, and businesses and organizations. Dax has conducted evaluation-research studies for the National Institutes of Health, the U.S. Department of Education, the National Center for Substance Abuse and Prevention, and the Florida Department of Education. He plays a major role in project management, evaluation and research design, curriculum development, survey design, database management, statistical analysis, and technical report writing.
Dax completed his doctoral degree in educational leadership with a cognate in epidemiological research and evaluation. His doctoral dissertation, What Makes Collaborative Evaluation Approaches Collaborative? A Q Methodology Study on Program Evaluators' Perceptions, is a mixed methods research study using Q methodology to investigate practicing program evaluators' perceptions regarding the foundational processes of collaborative evaluation approaches. Additionally, Dax has published over 15 peer-reviewed papers and book chapters. He has also authored over 50 technical evaluation reports.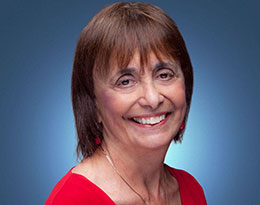 Sharon T. Wilburn, PhD, LMHC, CRC-MAC, BCC, CHES
Founder
---
Sharon is the founder of HTC and a senior evaluation specialist.
She is also Professor Emerita at the University of North Florida, Department of Public Health, Clinical Mental Health Counseling Program. She has over 35 years of experience as an educator and 30 years as a licensed psychotherapist and clinical supervisor.
Sharon has a doctoral degree from the University of Florida in curriculum and instruction with cognates in rehabilitation counseling and services and qualitative research methodology. Dr. Wilburn has worked directly in the program evaluation field for over 30 years with an emphasis on community-based program research and evaluation and has contributed to the development of over 100 evaluation reports.
She served as lead evaluator on projects in the areas of workforce diversity, mental health, substance abuse prevention and treatment, community health, school health, aging, homelessness, sex education, and HIV/AIDS.
Melissa A. Covey, MPH, CHES, CIC
Senior Evaluation Specialist, Data Collection and Analysis Consultant
---
Melissa is a Certified Health Education Specialist with a certificate in Aging Services Management from the University of North Florida. She is also a Certified Intrinsic Coach.
Melissa currently serves as an HTC Associate, assisting with community program evaluation. She also provides strategic planning, program design and other consulting services to community organizations. In her spare time, Melissa volunteers with community organizations and local governments to identify needs, and to research how local governments across the state can meet those needs.
She served as a part-time faculty at UNF from 2009 to 2014, has served as the state-wide influenza surveillance coordinator from 2001-2004, served as a tobacco-free campuses coordinator and health educator for the public health department, and remains active in establishing community-based e-cigarette use prevention projects and initiating policy change. Melissa has expertise in community/social geographic information analysis (GIS), program design and management, grant compliance, e-learning, and quantitative and qualitative data collection and analysis.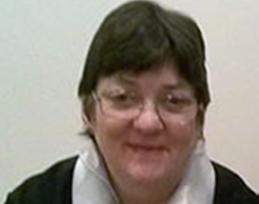 Marcia L. Lamkin, Ed.D., BCBA
Evaluation Associate
---
Marcia has spent most of her career in the work of public schools, in settings ranging from early childhood to graduate-level education. Her most recent work has been as a behavior analyst, providing behavior services to disabled children and adults.
She began as a teacher of English and French. She also served as an administrator in a bilingual program for migrant children in upstate New York, became the principal for a preK-6 school on an Iroquois Indian reservation, supervised a regional center for vocational and alternative education, and then worked as superintendent of schools for a small rural school district in New York State. She also spearheaded the opening and first year of operation of an inner city charter school in the Buffalo, New York, area and then spent the subsequent ten years in higher education, teaching research design and other topics in education leadership, including school finance and school-community relations.
Much of her research has focused on the preparation of school building and district leaders, most specifically for rural schools. When the state of Florida recently updated its requirements for school leadership and broadened the availability of acceptable coursework, Dr. Lamkin assisted to write and pilot a system of learning modules which were made available through regional education centers rather than through universities. She holds a doctor of education in organizational leadership from Teachers College, Columbia.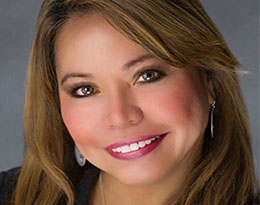 Edessa Jobli, MD, MPH
Evaluation Associate
---
Edessa has a Doctor of Medicine degree from Far Eastern University (Philippines) and an MPH degree from University of North Florida (UNF).
Dr. Jobli has over 20 years of experience in health education and promotion; and clinical, behavioral, and social science research in academic, community, and clinical settings. She has substantial experience in design, implementation and evaluation of research and public health programs.
As a research and evaluation scientist, Dr. Jobli managed and supervised research programs and activities funded by the National Institutes of Health and other Federal and state agencies. She served as a Scientific Research Review Coordinator and Senior Research Scientist for 12 years for the National Registry of Evidence-based Programs and Practices, a Department of Health and Human Services initiative. She also served as the Assistant Director of Research Services for the School of Nursing at UNF providing research and evaluation consults to faculty and students.
She is a certified scientific research reviewer for Crimesolutions.gov, an initiative of Office of Justice Programs that uses rigorous research to determine what works in criminal justice, juvenile justice, and crime victim services. She also has a Certificate of Completion of Training: Scientific Research Reviewer on Group Designs from What Works Clearing House (WWC), Institute of Education Science (IES), an evidence-based registry of programs and practices for educators.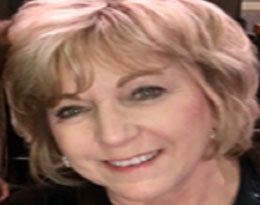 Donna Wethington, MEd, CPP, CIC
Evaluation Associate
---
Donna is an experienced educator, consultant, grant writer, community health advocate and holds certifications as a Prevention Professional, Addictions Prevention Specialist, and Intrinsic Coach.
Donna's career has mainly been spent in public education as a teacher and administrator of Student Support Services for over 30 years but she has also worked in the private business sector in the fields of Human Resources, Clinical Health and Social Services. She is the founder and current Executive Director of Clay Action Coalition, Inc., a non-profit drug free communities' coalition serving youth, families and stakeholders throughout the community since 2004.
Donna has experience in grant proposal writing, consultation for program development and evaluation, drug free communities coalition development and leadership development. She has written numerous proposals, has had over 90% of the proposals funded and secured funding from the Department of Defense, SAMHSA, Department of Education, Department of Juvenile Justice, as well as local and state agencies totaling over 12 million.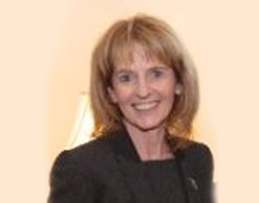 Kathleen Schofield is the Director of K12 STEM Programs for the Northeast Florida Regional STEM2 Hub.
Kathleen holds a master's degree in education with an emphasis on technology integration in math and science, and a certificate in educational leadership. She is currently a doctoral candidate researching the impact of administrative leadership on teacher quality in elementary mathematics instruction. Kathleen has presented at multiple conferences at the state and national levels, and has published in multiple peer-reviewed journals. She has served as an adjunct professor at the University of North Florida, teaching Math Methods for Elementary Teachers.
Prior to joining the STEM2 Hub, Kathleen served as the STEM Supervisor for the Clay County School District, serving over 36,000 students in 41 schools. In this capacity, she developed a nationally recognized STEM program, in which 97% of all schools in the district have a robotics program. Kathleen has written and been awarded over $14 million in competitive grants, and served as project director, implementing multiple successful STEM programs yielding strong learning gains for both teachers and students. Kathleen has served on numerous state and national committees, and was on the team of 24 educational leaders who represented Florida at the national level on the PARCC Educator Leader Cadre.
As an expert on the CCSS, Kathleen is a national consultant in lesson study with a focus on shifting instruction in mathematics classrooms towards an inquiry-based, collaborative setting by embracing the standards for mathematical practices, and uncovering student misconceptions in math and science.
JoAnn is a nurse attorney with experience in adult and neonatal critical care, hospital risk management and health facility and practitioner regulation
She is an Associate Professor at the University of North Florida's Brooks College of Health where she teaches in the areas of health law, aging policy, and long term care management. She served as the Director for the Health Administration programs as well as the Public Health Department Chairperson.
She is a regular contributor to continuing education in the fields of nursing and aging services management. Her research expertise and experience range from community-based assessment of health and social service needs of older adults to innovation in management, quality, and delivery of long term care and rehabilitative services.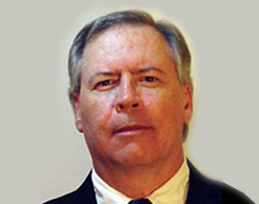 Jim Stockton is a part-time Information Technology & Support Consultant.
A US Army veteran from 1967 to 1970, he got into the computer business in 1971, by learning to operate then program mainframes (Control Data, IBM360s and RCA/Univac systems, then in 1975 to 1986 Datapoint and IBM system 36 mini-computers, then in 1986 to present IBM compatible PCs and personal servers. A programmer then programmer/analyst with PA Department of Public Welfare from 1973 to 1975; then a freelancer from 1975 to 1976; then from 1976 to 1981 a programmer/analyst and then from 1981 to 1986 a department head for Carnet-Partsnett Systems, Inc. (a subsidiary for Southeast Toyota Distributers); then freelancing again from 1986 to 1995; then IT data and hardware support for SP Murphy and Associates from 1995 to 2005; and from 2005 to present a part-time (retired in 2013) freelance IT & Support Consultant.
His specialties include but are not limited to Microsoft operating systems, custom MS Excel workbooks, SPSS data prep and analysis, Teleform scan able form creation and scanning, basic web design and webmaster web maintenance, small network configurations and personal servers.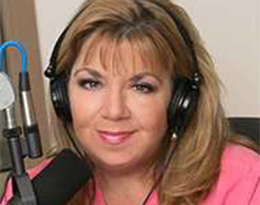 Toula Wootan is a dynamic pioneer, dedicated to the mission of "caring for the caregiver."
Toula is in the forefront of caregiver issues. She is recognized by community leaders as a trusted spokesperson for those seeking direction and support. Elected, appointed and business leaders seek Toula's advice and support on issues relating to caregivers. She holds herself accountable to the caregivers she represents, and constantly re-dedicates herself to exceeding their expectations.
In 2008 Toula founded the Caregiver Coalition of Northeast Florida, an influential partnership of private, public and non-profit organizations and individuals working together to positively impact the quality of life for caregivers. In 2014, Toula was recognized by The Florida Association of Aging Services Providers with the Minotty Eye Foundation Best Direct Service Provider Award. The annual award recognizes people who positively impact the lives of Florida seniors. The award acknowledges Toula for her guidance of the Caregiver Coalition for its support of excellence in family caregiving.
In May 2013, Toula and her radio show, "Toula's Tips for Caregivers," won the "Caregiver Friendly Award" in the Media category from Caregiver.com, publisher of Today's Caregiver Magazine. She also received the Delores Barr Weaver Elder Advocate Award in 2016 for her extensive reach inspiring caregivers, and her radio show. Wootan's book, Love Stories and Timeless Tips, is the first of a new series, Conversations on Caregiving. Toula selected the best of her radio shows and in each, her guests tell their touching stories about caring for their loved ones, as well as the the lessons they learned. Every story gives wonderful advice, support and inspiration to help you in your role as a caregiver.
Toula is an outstanding role model for caregivers through her tireless advocacy on their behalf, and by example through her own personal caregiving role. In doing so, she helps caregivers to realize that they are not alone and that there are others ready and willing to help.
Read Toula's article on Caregivers here.