For Individuals, Families, & Communities
Solution-focused Mental Wellness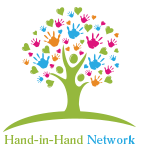 Whether you represent a community group that provides education and support, or you need personal assistance,
our partners are here for you!
Several groups of professional women have been meeting on a regular basis to discuss wellness-focused needs in our community. The more we come together, the more we realize that we have a common mission. We want to be part of a healthier community. Then, the question arises: How do we make a contribution; how do we become part of the solution?
Some Key Topical Themes Include
Pet Therapy
Parenting Skills
EnergyTherapy
Today's Families
Living in Wellness
Overcoming Sexism
The Autistic Spectrum
Community Partnering
Mental Illness Interventions
Meditation and Mindfulness
Outstanding Facilitators Include:
Business Leaders
Certified Behavior Analysts
Certified Coaches
Family Life Educators
Marriage & Family Therapists
Mental Health Counselors
Social Workers