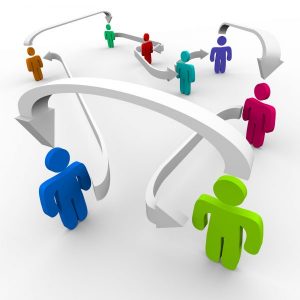 Who Are We?
We are a nonprofit research and development organization that is making the world a better place one community at a time by advancing balanced wellbeing and sustained resiliency. We bring things, people, and places together on a journey of exploration to discover and to rebuild new purpose, new energy, and sustained resiliency in local communities.
Empowering
Empowering People: Resiliency Coaching. Life Improvement Planning. Youth Leadership.
Empowering Organizations: Organizational Development. Capacity Building. Collaborative Spaces.
Empowering Communities: Asset Mapping. Collaborative Networks. Community Mobilizing.
We Develop Networks
We develop care integration networks that organize people, resources, products, and services through public-private partnerships to connect local residents to the things they need to live their lives to the fullest. We act as a neutral non-agenda driven facilitator and community planner to help organizations conduct strategic think-tanks for community improvement planning, implementation, and communication. We help develop tools and timely two-way communication strategies between community assets and local residents to help further reform initiatives.
We Establish Engagement Centers
By creating a physical place for multi-generational service, we establish 3rd Place Engagement Centers in struggling communities that are currently not able to meet the needs of the residents who live there. Services address all seven areas of wellbeing - physical, mental, social, intellectual, environmental, spiritual, and fiscal. It's not school, not church, it's a 3rd Place.
We Develop Leadership Teams
By planning, implementing, and monitoring solutions through the eyes of the youth, we develop collective leadership teams made up of youth, clergy, educators, public service experts, business leaders, and local residents to carry out the mission that is individualized for each community. Residents learn to help their community while learning to help themselves and their family. Youth work together to collectively-revitalize communities and ensure future economic stability. As we discover individual youth and adults who are needing more intense support and/or service, we connect them to a Resiliency Coach who works beside them.
Our Resiliency Coach
The coach helps each individual learn how to build their ability to bounce back during troubled times and to thrive amidst change. The coach helps them identify and secure resources, services and products in the seven areas of well-being. The coach then follow up with the people they serve to make sure they are getting what they need to live out their life improvement plan and new life mission and purpose.