Hand-In-Hand Facilitators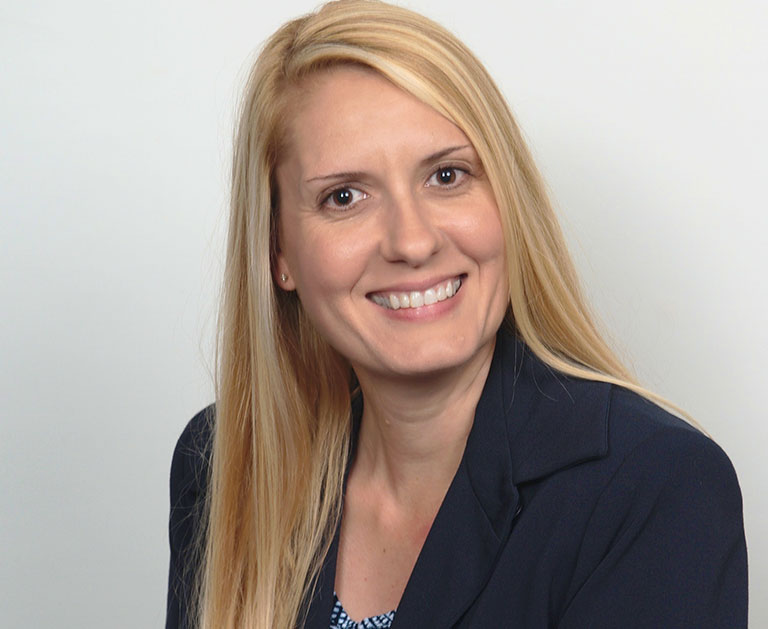 Jennifer Celani, MA, LMHC, NCC
Registered Play Therapist
---
Jennifer graduated in 2010 from Our Lady of Holy Cross College in New Orleans with a master's degree in Community and School Counseling.
She is also a Nationally Certified Counselor and a Registered Play Therapist. She has provided mental health counseling in both agency and school settings to children, adolescents, adults, and families utilizing play therapy, cognitive-behavioral, trauma-focused CBT, and person-centered techniques. Jennifer currently maintains a private practice in Jacksonville, Florida, where she utilizes play therapy and sand tray techniques with children and adult clients.
In addition, Jennifer is an adjunct instructor for Florida State College at Jacksonville. In 2017, she was a co-presenter of Introduction to Play Therapy and Sand Tray Therapy at Jacksonville University's College of Mental Health.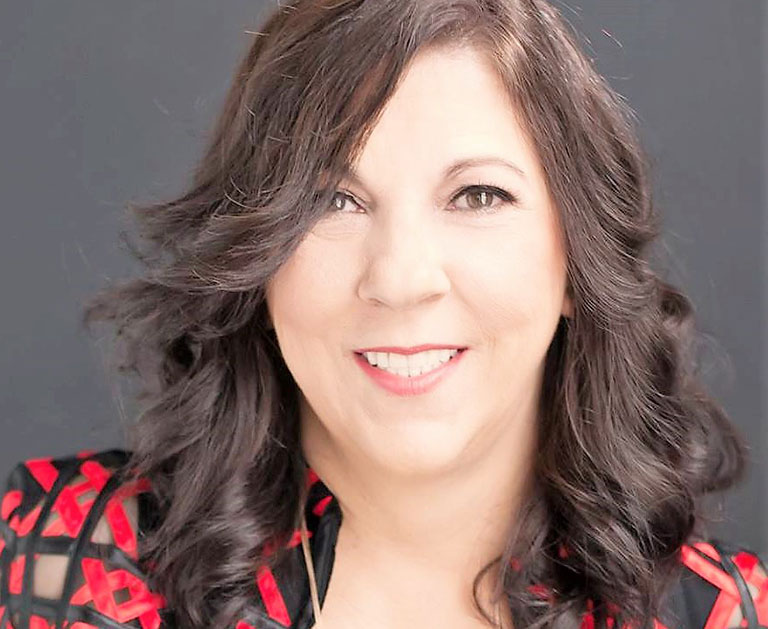 Dr. Connie Clark, LMHC
Board Certified Sexologist
---
Dr. Connie Clark is a Board Certified Clinical Sexologist and License Mental Health Counselor who is well trained and highly regarded, and committed to exceeding all professional guidelines set for by Florida's Family law boards and Florida License Boards.
Dr. Clarks education consist of a Ph.D., in Clinical Sexology, Master's Degree from a CACREP accredited University in Mental Health Counseling and a second Master's Degree in Business Management. Before being educated and employed in the mental health field. Dr. Clark spent over 20 years in the corporate world working as a Human Resource Professional for some of the largest corporations in Northeast Florida.
In 2013 Dr. Clark open Manther's Place Counseling and began working with the state of Florida for individuals who received DUI's and were required to obtain substance counseling before being given back their driving privileges or to continue to hold these driver's license. Dr. Clark also work with Federal Bureau of Prisons to counsel inmates who were in the work release programs that was required continuing substance abuse counseling until being release from the BOP systems. Currently Dr. Clark specialize in treating adult individuals and couples with sexual concerns in their relationships, healing from trauma, and managing anxiety.
Dr. Clark has obtained full training in Trauma, Anger Management, Substance abuse, Gottman Couples level I and II, EMDR, Family Mediation, Qualified Parent Coordination, and Social Investigations as well as being a Florida Supreme Court Family Mediator. She also holds her certification from the National Board of Forensic Evaluations as a Certified Forensic Mental Health Evaluator (CFMHE) and Certified Child Custody Evaluator (CCCE).
Learn More At Her Website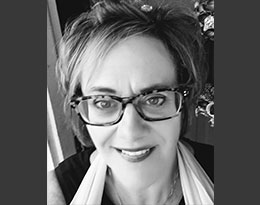 Andrea Hall
Mental Health & Case Manager
---
Andrea Hall, PhD, MS, CRC, ORP, has been practicing various aspects of mental health care and case management since 1999. She has worked as a social work case manager, career counselor, vocational specialist, and most recently, as a medical case manager. Her experience includes vocational and IQ testing, job analysis, and labor market surveys.
Since 2008, Dr. Hall has primarily worked as a Medical Field Case Manager, handling worker compensation cases in both Florida and Georgia. In this position, she assesses the medical, social-emotional, and financial needs of her clients (from all socio-economic backgrounds), and assists them in navigating the resources and services that are available to them.
Dr. Hall hopes to share lessons learned from her training and experience with her fellow professionals. Her focuses include assisting clients in navigating the medical and insurance systems, communicating with vendors and developing contacts in the field, developing a report with doctors and clinics, and additional aspects of holistic patient care.
Dr. Hall lives in near the beach in Florida with her husband, daughter, two dogs, a cat, and one very robust fish. When not working or driving between client visits, she enjoys mystery novels, swimming, and coffee.
Executive & Life Skills Coach
---
Karen Nutter is an Executive Coach and Founder of CBK Coaching. She has assisted countless companies and leaders in the development of more organized and effective business practices and communications.
In her "previous life" she was a top-producing Sales & Marketing Executive, but after several years she realized her goal was to help people create their own successful life.
As a coach, Karen focuses on helping people recognize their strengths and motivations to create a clear path to increased success and happiness.
Karen is a Certified Emotional Intelligence Analyst® and a Certified Master Coach®. Her book, The Power of EQ: Stronger Leadership Through Emotional Intelligence, offers insight and direction for understanding and developing EQ to maximize professional and life skills.
Karen received the award of Regional member of the Year in BNI in 2017 out of all nominees in Northeast Florida and is featured in Joseph Smarts book, The 10 Most Successful coaches in the world.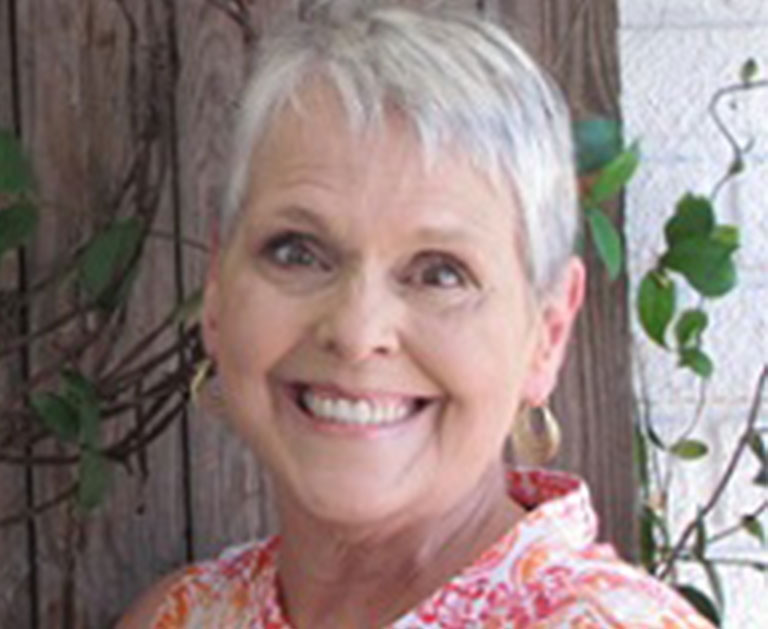 Mary Beth Ridderman, MS, LMHC, NCC
Registered Play Therapist, Sand Tray Specialist
---
A University of North Florida graduate, Mary Beth is a Licensed Mental Health Counselor, National Certified Counselor, Registered Play Therapist, Certified Life Coach, Sandtray Specialist, Qualified Parenting Coordinator (Circuits 3,4,8), Social Investigator, Florida Supreme Court Certified Family Law Mediator, Certified Military Clinical Counselor, Board Certified Telemental Health Counselor, and PSCYH-K® Facilitator.
She began conducting custody evaluations as a Guardian Ad Litem Program volunteer and staff supervisor in dependency and family law cases. She began implementing play therapy techniques in a domestic violence shelter where she provided trauma-focused individual and group counseling to adult and child survivors of domestic violence.
Mary Beth is in private practice, Transitions Coaching and Counseling, PLLC, specializing in play therapy and sand tray therapy for children and adults. Her practice provides services for parents, including counseling, court-appointed social investigations, court-appointed guardian ad litem, and court-appointed parenting coordination.
In addition to her private practice work, Mary Beth provides mental wellness counseling services at a junior high school and elementary school. She serves as President-Elect on the North East Florida Mental Health Counseling Association. She is a member of the Association for Play Therapy and a member of Sigma Phi Epsilon Chi Sigma Iota, an international counseling academic and professional honor society.
A presenter at the Fourth Annual Florida Mental Health Summit, and frequent invited guest lecturer, Mary Beth believes in the power of play and she is passionate about sandtray and collecting sandtray symbols. Her driving goal is to provide a quiet, safe and nurturing space, where each person can develop skills to grow and live successfully and peacefully. Awarded a Lifetime Achievement in Child Advocacy by the Fourth Judicial Circuit in and for Clay County, Florida, Mary Beth is a strong child advocate. Her focus is the best interest of children.
Behavior Analyst & Life Coach
---
Life is easy, right? ;-)
Lynn Schumacher is a Behavior Analyst with a master's degree in education, certified Life Coach (Holistic) and PSYCH-K® Facilitator. Her coaching focus is relationships, life transitions, and personal goals. Furthermore, she provides a unique coaching experience by integrating one's mind, body, and spirit in an empowering way using energy modalities (kinesiology and relaxation techniques.) As a coach, Lynn focuses on guiding individuals to gain clarity, to utilize their strengths, and to create peaceful pathways of joy in their lives.
What if behavioral challenges are gifts beneath the surface? Let's dig together. Lynn's behavioral services (ABA-applied behavior analysis) focus on individual behavior, as well as, supporting positive behavioral change in foster and adoptive children and their families.
Lynn Schumacher has worn many hats (including the military and foster and adoptive parent) through her life journey. Through this Lynn discovered her own self-defeating beliefs, which affected various aspects of her life. PSYCH-K® among other modalities has provided her with the tool of self-empowerment to create the life she wants, which has led her to sharing it with others using an engaging energy approach.
Lynn lives in St. Augustine, Florida along with her adult children and G-son. In Lynn's spare time she enjoys connecting with nature, dancing, learning, and laughing.
Learn more about Lynn's services here.
Licensed Mental Health Counselor
---
Would you like to skip the psychiatric diagnosis and get right to the life change you desire?
If you feel there's more to life, but you're stuck in a web of self doubt, fear of change, negative thoughts, or simply indecision, let me help you find your path. I believe we're all here for a reason and our lives have meaning and purpose. When you veer from your purpose, you feel it in your soul. A minor change of course may be all you need to get back on your sacred path.
I am a Licensed Mental health Counselor and Certified Coach who helps clients achieve their personal goals. I have developed several online courses, a Meaningful Meditation program, and other tools to help increase personal wellness. In addition, I provide presentations and workshops on topics such as Stress, Meditation, and Personal Empowerment.
Maybe you're starting to wonder about your purpose in life, ready for a new adventure. I'll help you outline your strategy for reaching your goal, whether it's conquering anxiety or launching a new career. My Life Coaching model will help you make life affirming changes. Let me help you take the next step!
Learn More At Her Website
Registered Mental Health Counselor Intern
---
Christy Sellers is a Licensed Mental Health Counselor
She integrates existential, solution-focused, and narrative techniques to help her clients develop skills and insights to promote authentic self-actualization. Much of her clinical experience is in working with people managing anxiety and depression, adjusting to life transitions, and navigating questions of meaning and purpose.
She earned her Master of Science in clinical mental health counseling from the University of North Florida (UNF) where she completed her graduate-level internship at the UNF Student Counseling Center. Prior to her study of clinical mental health, she completed her Master of Arts in humanities at New York University (NYU) where she studied primarily issues of gender and sexuality, as well as narrative analysis and world cultures. In addition to her work with Hand-In-Hand Jacksonville, she is also a committee volunteer with the Northeast Florida Mental Health Counselors Association (NEFMHCA).
Learn More about how Christy Sellers can help you.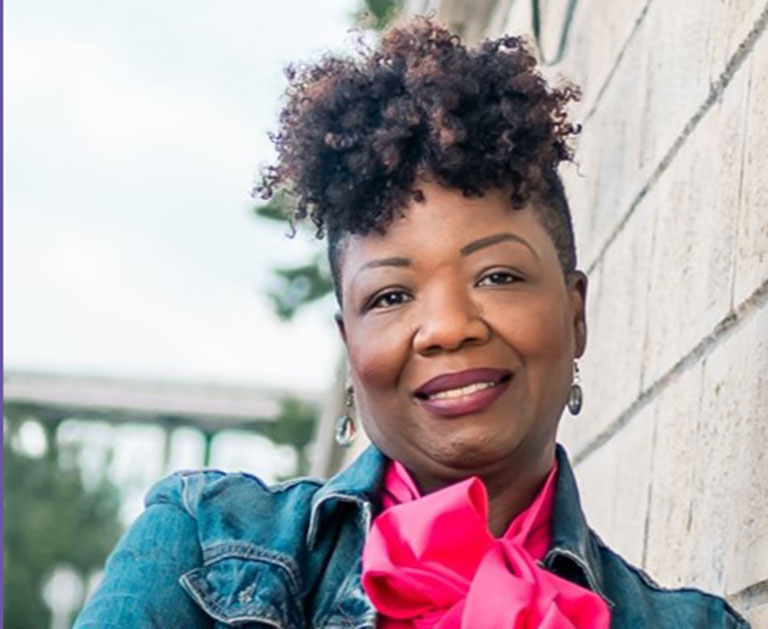 Dr. Jevetta Stanford
CEO, 20/20 Consulting Services
---
Dr. Jevetta Stanford is CEO of 20/20 Consulting Services, LLC., an organizational development firm that provides capacity building services to businesses and organizations.
Service offerings include, but are not limited to, mission and vision statement development, program development (i.e., logic model development, theoretical framework alignment, etc.), program evaluation, community input gathering, quantitative and qualitative data analysis, evaluation tool identification, grant identification and proposal preparation. She is a seasoned research and program evaluation professional with more than 16 years of experience in implementing, managing, and monitoring community-based, clinical, and social science trials, including multi-site operations and management. Her background includes niche expertise in working with gender-specific, minority, and underserved populations, as well as community relationship building, grant resource development, quantitative and qualitative data analysis, community and organizational needs assessment and gap analysis, and team building.
Dr. Stanford began her professional career in 2004, with the Baker County Health Department, where she worked as a Health Educator for a federally-funded grant program to connect underserved residents to health services. During her tenure with the Health Department, she led the community through a county wide health needs assessment and health improvement initiative to raise awareness of identified health priorities. She moved on to join the University of Florida in 2005, and worked in various roles during her 11-year tenure with the university, which included County Extension Faculty, State Nutrition Education Specialist, Community Research Associate, and Research Assistant Professor. Her career includes experiences in both academic and community-based settings (i.e., clinics, hospitals, and non-profit organizations), as well as the medical device industry. In addition, Dr. Stanford is a Professor of Clinical Research for Florida State College at Jacksonville.
Dr. Stanford holds degrees in Dietetics (BS, Florida State University; 2001), Regional and Community Planning (MSRP, Kansas State University; 2004), and Educational Leadership (EdD, University of North Florida; 2012) and certifications as a Clinical Research Professional and Results-Based Accountability Professional. Her greatest known accomplishment, to date, is parenthood and is the proud mother of two beautiful girls: Nyla, age 23 and Zion, age 14.
Licensed Mental Health Counselor
---
Hi, I am Tia Wilson, I am a Licensed Mental Health Counselor (LMHC). I am also known as Momma Tia (Mother/Online/ Mentoring/ Mainly/ Adolescences/Teaching/ Information/ Always).
It has always been a desire of mine to support my community by extending my expertise to those in need of healing from their past experiences and/or generational trauma. Momma Tia's goal is to restore individuals to their higher being by providing Mental Health (Solution Focus, CBT) Counseling/Life Coaching, Mentoring, and Continuous Support.
My purpose is to serve vulnerable, underprivileged persons by assisting the individual to improve their coping skills, encourage physical, emotional, and spiritual growth.
My services are goal-oriented for individuals' and/or families. Services are provided via Telehealth and/or in-person for those residing in Duval county. During your first appointment, we will work together to complete an initial assessment to formulate an accurate treatment and/or goal regime for each individual or family. This process can take up to 2 hours. Your appointments will be scheduled/planned based on the information gathered during this session.
I am currently providing part-time services on Monday, Tuesday, and Wednesday. However, weekend and after-hour sessions are available by appointment only. To learn more about Momma Tia, Supreme Wisdom & Wellness Services, LLC, and/or book an appointment go to www.trusupremewellness.com.